A new building - the rescue of Vorosa Ashram
It's about nothing less than the future existence of the orphanage! A new building needs to be built to meet government regulations and make the home independent. It takes a lot of money, but with your help we can do it.
Our biggest challenge so far is a new building for the girls. Why is it our biggest challenge? Firstly, because the house will be big enough to add twice the living space of the existing house. And secondly, because the building marks a key setting for the future, namely the institution's independence from foreign funding and thus from us. Due to the Indian development policy, new social infrastructure is often built by foreign donors. As soon as only basic funding is necessary and the orphanage no longer needs to be significantly developed, the state takes over.

With a building that guarantees sufficient living space for 50 girls according to official criteria, recognition as a state orphanage and thus independence is within reach. Since we don't want to create permanent dependencies either, that's very good news! However, if we do not manage to meet the requirements in time, the orphanage may have to be closed.
Support our campaign on betterplace.org!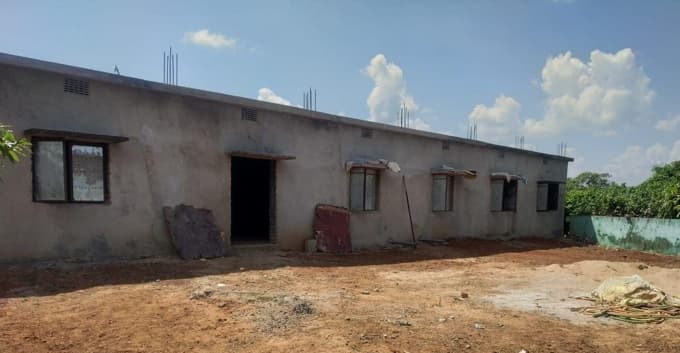 Now the house, which is to be used as a dining room and baby station, only needs to be completed and we need your support for this. Thanks to valuable support, the building is already in the shell. However, we are still missing € 8,000 to complete it. So we would be very thankful for your help, even if you just tell others about our project. Then it will soon be done and 50 girls can lead a self-determined and independent life!